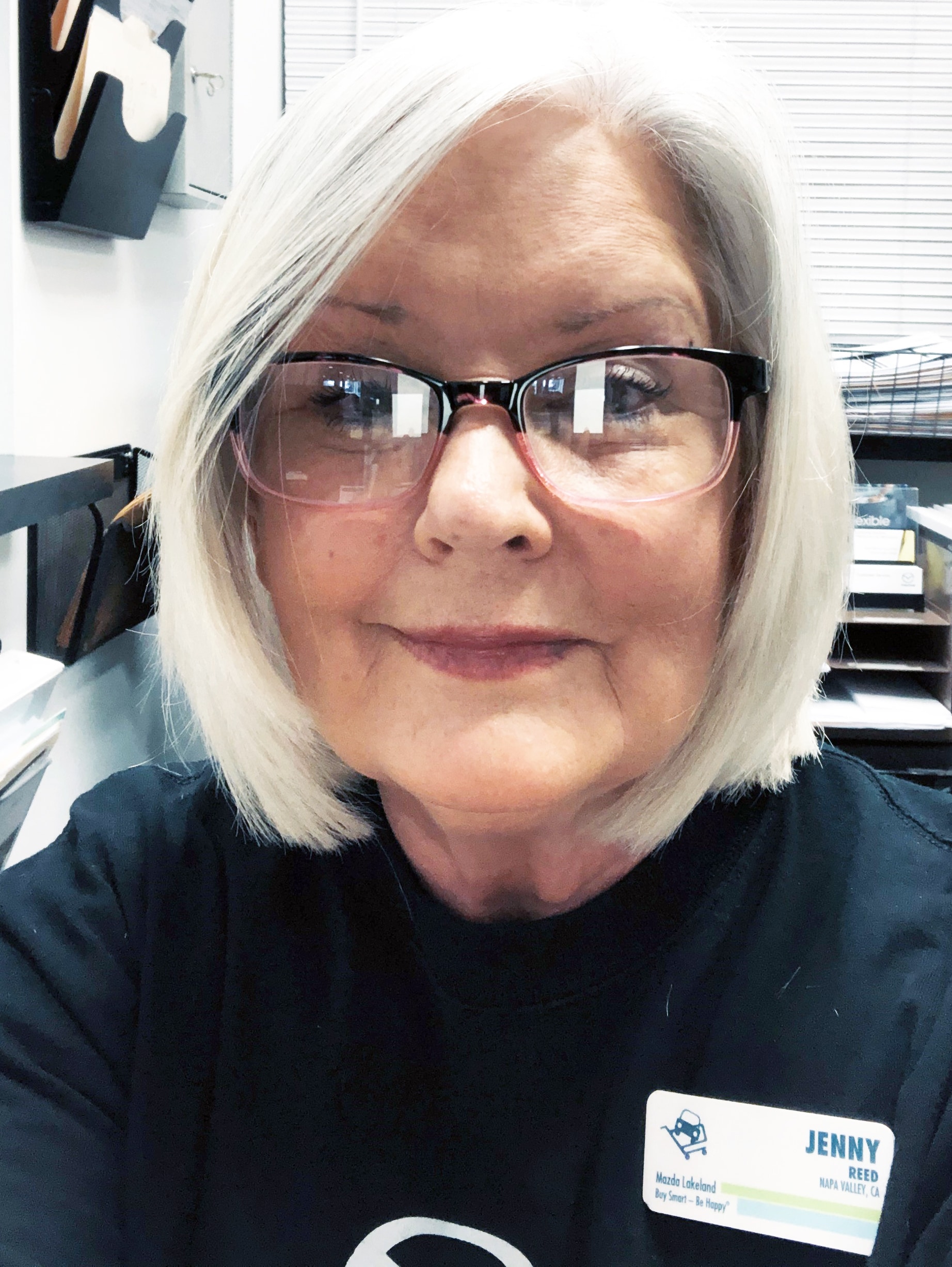 Jenny Reed joined the team at Mazda Lakeland as a cashier and receptionist after the general manager Sophia personally called her for an interview.
"How often does that happen?" Jenny asked, still impressed by the gesture a year later.
Sophia also talked to Jenny about her vision of giving customers a luxury car experience and her strong belief in female empowerment. This fell right in line with Jenny's views.
Jenny believes customer service skills are the most important asset to have in the automotive business. Helping someone who is struggling brings her joy, no matter how big or small the issue.
"Try to do it right the first time, and everyone comes out a winner," Jenny said.
While her job keeps her busy, Jenny has taken the time to learn about every department. For someone looking to work in the automotive business, she recommends getting to know department managers and picking their brains to see how everything works.
Long before she started working at Mazda Lakeland, Jenny lived in Napa Valley, which is her hometown. After visiting Ana Maria, Florida for a wedding, she never went back. Jenny quickly fell in love with what would become her new home, which she currently shares with her husband and yorkiepoo Heidi. Raising her two boys is her proudest accomplishment, and with her job, she has the work-life balance to be able to spend time with her family.