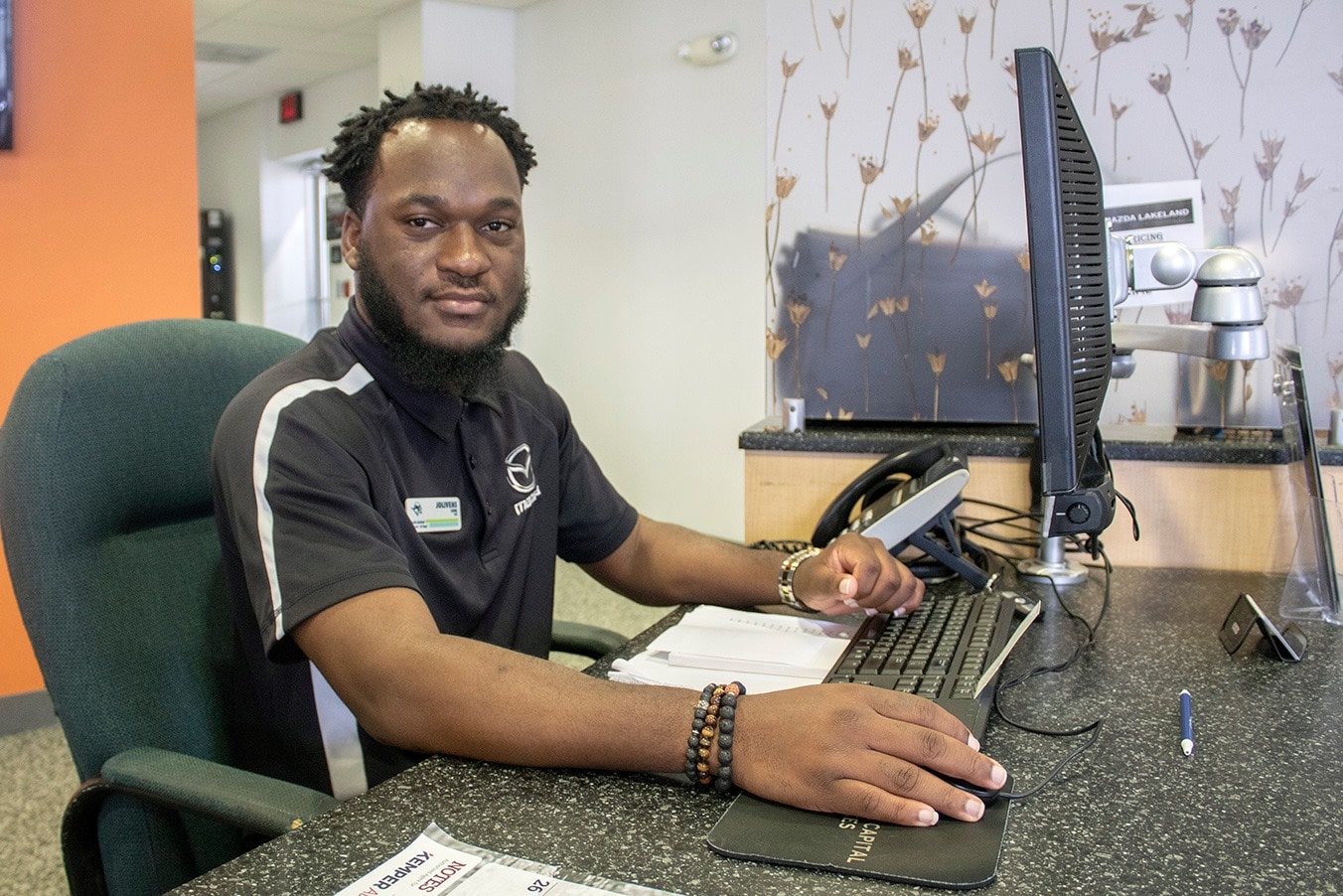 Jolivens "Joli" Louis is passionate about helping and educating others, and his role as a sales representative at Mazda Lakeland has allowed him to do just that.
Ten years ago, Joli's family, looking for opportunity, moved from Haiti to Winter Haven, where Joli still lives today. Growing up, Joli always considered himself a people person, and this has been a major influence on his choice of career.
Joli found his niche in the car business before starting out at Mazda Lakeland, but he has found his time at Mazda Lakeland the most rewarding. Working in a friendly, upfront, transparent sales environment is a natural fit for him. In this environment, he is able to treat every customer the same way. When helping a customer make their second biggest purchase, Joli enjoys knowing he has not only helped them but made their day.
"It's a nice thing to come in to work, then go home knowing you put a smile on someone's face," Joli said.
Out of everything Joli has accomplished in life, he is proudest of proving those who doubted him wrong and becoming a bigger, better person. This is something he continues to work on every day in his career and in life.
For anyone who is looking to start a career in the automotive industry, Joli says learning about customer interaction and self-presentation is just as important as knowing about cars. Most of all, he recommends staying focused, which is what has helped him succeed. When asked what he likes best about his automotive job, he said, quite simply, "It's awesome to work for an amazing and growing company."