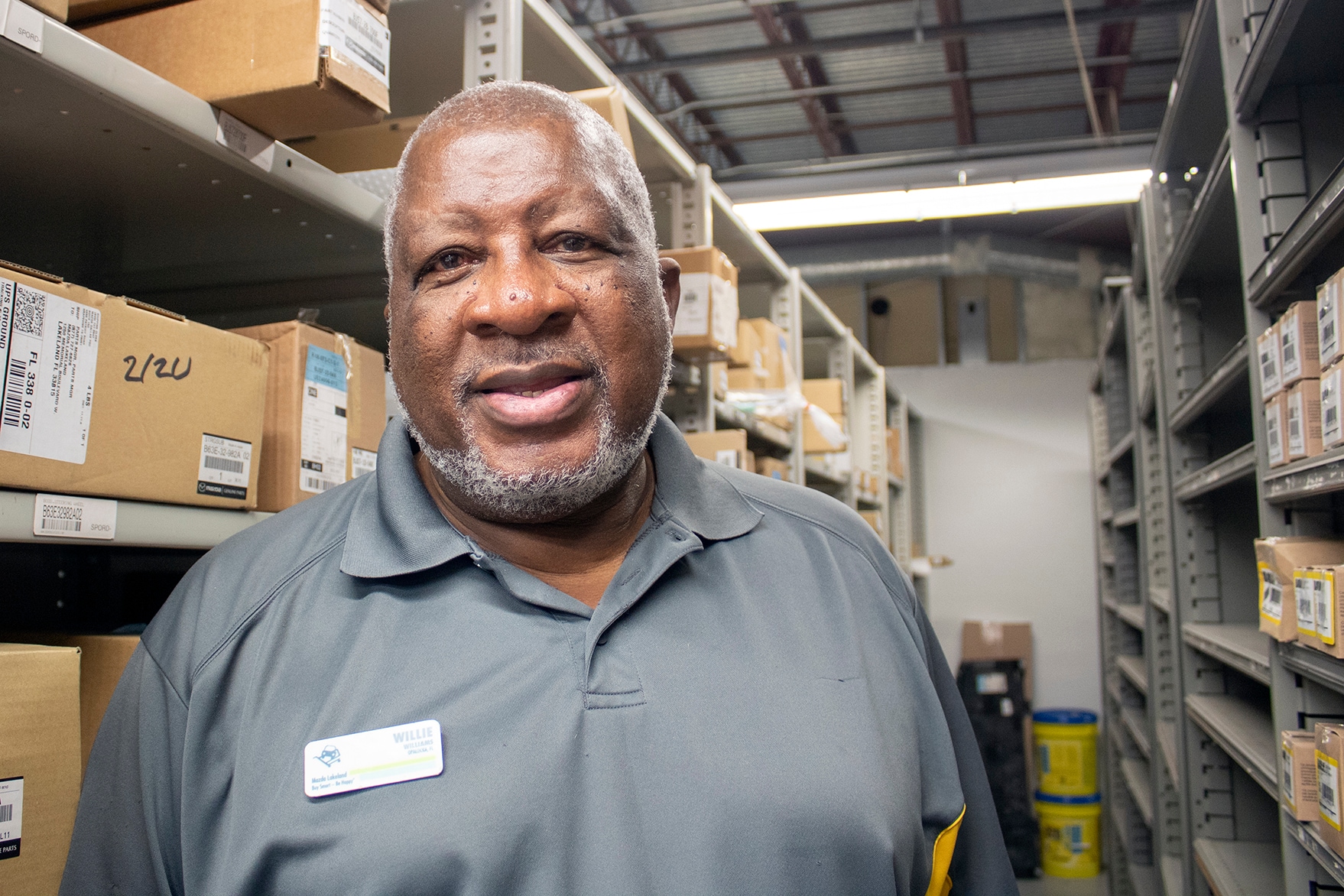 Willie Williams works as a parts associate at Mazda Lakeland because he wants to give his family a good life and because he's not quite ready to retire yet.
Originally from Miami, Willie moved to Central Florida with his mother when his stepfather passed. Family always has been and continues to be a priority in Willie's life. Providing for his children drives him to keep working and to keep on pushing forward.
While his history at Mazda Lakeland started in 2017, he has been in the automotive industry for 42 years. At this dealership, he considers the people he works with to be the best part of his job. He feels the general manager Sophia cares about employees and says that good leadership motivates everyone to do their best.
Aside from his relationship with God, Willie considers his biggest accomplishment to be his 35 years as a football coach. Many of the players were undisciplined troublemakers, and he found it rewarding to teach them about football and life, to help them get on the right track. He emphasized education and encouraged the football players to go to college.
"Education is one thing that can't be taken away from them," Willie said.
Over the years, Willie has given advice to many children navigating their way through life. He also has some advice for anyone whose career involves working with customers:
"First of all, you have to be patient. Customers are not always happy. Understand what they're going through, and learn the craft so you can help them."